Fireworks Set Off in Casino in Attempt to Steal Chips
Fireworks Set Off in Casino in Attempt to Steal Chips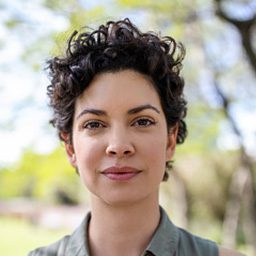 On the last weekend of February, fears of an active shooter incident at the MGM National Harbor Hotel & Casino in Maryland took over casino patrons, staff members, and simple passers-by who happened to be in the area on a respective evening. However, a police report later clarified no shootings had occurred. Instead, a series of fireworks went off inside the casino. The fireworks were used as a form of distraction by thieves looking to take off with a few handfuls of casino chips. Unfortunately, their plan was successful as chips were later found missing.
The Pyrotechnics Were Used Deliberately by Thieves Hungry for Chips
At approximately 11 PM on February 26, Prince George County Police officers received a call regarding an active shooting incident at the MGM National Harbor Hotel & Casino. Just before the call was received, hundreds of casino guests were fleeing the casino, trying to escape what they believed was an armed attack. Witnesses on the scene described the situation as chaotic and confusing, as panic took over the mass of people desperately trying to exit the premises. Some people believed they were confronted with a bomb threat as well as an active shooting incident. According to the police report, the scared mass of people had mistaken fireworks for the sound of gunshots. The pyrotechnics were used deliberately by a group of criminals to create a diversion. The diversion was meant to cause enough chaos that would allow them to take off with stolen casino chips. The exact number of stolen chips was not disclosed to the public. No injuries were reported, and an investigation has been opened into the matter.
MGM Had Increased Its Security After Las Vegas Shooting Incident in 2017
On the first day of October 2017, Stephen Paddock managed to carry an entire arsenal of powerful weapons to his hotel room located on the 32nd floor of the Mandalay Bay part of the MGM Resort. He used the firearms to shoot at the people who were attending a festival below his window, killing 58 and injuring several hundred. Paddock, who was a VIP MGM player, then took his own life. Numerous questions were raised regarding his ability to bring all the weapons to his room without being noticed or flagged by security or other hotel staff members. He carried most of his arsenal via a service elevator. His room had not been cleaned or inspected by any of the hotel's staff for 72 hours before what would become the worst mass shooting in the country's modern history. MGM settled with the shooting's survivors and the families of the people who lost their lives for approximately $800 million and has worked on increasing its security ever since.
Last August's Shooting Incident At the National Harbor
Unfortunately, security incidents inside casinos and gambling venues are not unusual and can be difficult to avoid at times. Last August, two gunmen brought weapons inside the National Harbour Casino and entered the hotel room of Nathan Nagbe. Nagbe was targeted as he had managed to scoop up $60,000 while playing blackjack at the casino earlier in the day. Nagbe was shot while trying to escape the robbery but fortunately survived. Plus, in the spring of 2020, two patrons of the same casino were subject to an armed robbery that left them with a $42,000 hole in their pockets. They had recently won money at the tables.
Online Casinos, the Safer Alternative for Gamblers?
While land casinos have a charm of their own that is hard to beat, they can also prove to be less than ideal when it comes to physical safety. On the other hand, the alternative guarantees a safe environment from a physical point of view. While some risks do exist regarding online transactions including deposits and withdrawals, highly reputable online casinos are regulated by top-tier licensing bodies and offer state-of-the-art security protocols. If you enjoy hitting the tables or slot machines as often as you can find some spare time in your busy schedule, you might want to try the online alternative from time to time. Instead of jumping into your car and heading over to the nearest land casino, try a few casinos online and enjoy more peace of mind, cool bonuses, and fully immersive live dealer experiences.