Easter Island Studios Intros 4 New Slots
Easter Island Studios Intros 4 New Slots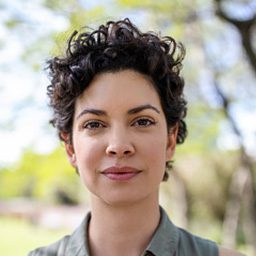 Easter Island Studios prides itself as the home to game-changing games and if you've tried any offerings, you'd know that there's some truth to their claim. The online casino games development company has been around since 2014 specializing in 3D slots. Headquartered in Amsterdam, it was only just recently that the company introduced 4 new slots to the market. Players who have been clamoring for something new to play might want to give these a try:
The London Heist
The first title from Easter Island Studios that we'll be taking a look at is The London Heist. Now most players might look at this video slot and think that it's nothing out of the ordinary. However, it's actually loosely based off of the £24 million Hatton Garden Heist that involved a gang of aging crooks who only wanted to retire peacefully to the Costa del Sol. Of course, Easter Island Studios made some embellishments to the story with the video slot to make it more exciting and fun to play. Gameplay in The London Heist is not only fun, it's rewarding and immersive as well.
The video slot has 5 reels, 3 rows, and features 30 pay lines with a maximum bet of £5 per line. It also features WILD symbols on top of 9 regular symbols as well as a Click Me bonus game and an AutoSpin feature. The payout rate for the video slot is tagged at 96% so players are definitely getting their time and money's worth if they did opt to play it.
Professor Archibald and the Catacombs of Easter Island
Now if there's one video slot that would best represent Easter Island Studio it would have to be Professor Archibald and the Catacombs of Easter Island. The video slot tells the story of the titular Professor Archibald as he explores the mysteries and treasures hidden in Easter Island. Not only will Catacombs of Easter Island remind players of classic adventure movies like Indiana Jones, but they'll also have the chance to experience how it feels to actually stumble upon treasures and riches beyond their imaginations.
Catacombs of Easter Island is Easter Island Studios' debut video slot. It follows the standard slot format of 5 reels and 3 rows. Instead of using 2D art assets for the game though (which would have been easier), the company opted to use 3D animation techniques to make the gameplay and cutscenes more cinematic. The video slot has 20 pay lines with Line Bet options ranging from 1 to 5. In addition, the video slot also has special features like a Free Spins bonus game as well as a Double-Up chance/gamble game. Similar to The London Heist, Catacombs of Easter Islands also has a 96% RTP rate.
Other Links of Interest: