5 tips on improving your blackjack game
5 tips on improving your blackjack game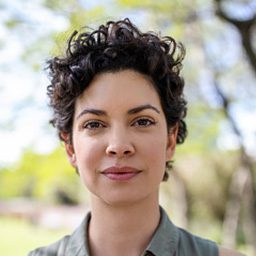 The game of blackjack is one of the most famous card gambling games out there. Though it is considered a gambling game, there are certain strategies that you can employ which could increase your chances of winning. In fact, blackjack is one of the safest games to play as the house usually has the smallest edge over the wagers at below 1%.
That being said, you should still know some of the basics before you start hitting the blackjack table, and the perfect place to start learning is live casino dealers. With a few clicks, you can find a website that will give you a real dealer against whom you can play and practice your skills.
Tip #1: Practice online
If you are thinking about playing blackjack at a land-based casino, consider practicing online. In many cases, casino software will have rules that will prevent you from making impossible plays which in turn teaches you the rules of the game as you go.
Before even getting into a game of blackjack, you should at least know the basics. You can skip the next two paragraphs if you're already versed in the rules of the game. The way that it works is that you and other players will be dealt two cards face up and the dealer deals one card to himself face up and one face down (or sometimes he'll wait till the players finish playing their hands and then he'll draw).
The players can then choose to either stand, hit, double, or split. There's also the option to surrender though it's not usually given to players during live online blackjack and is usually a feature in real-life casinos. Your goal is to beat the dealer instead of other players and for this, you will win money.
If you stand you're choosing not to take any more cards as you think the hand is good enough to beat the dealer. If you choose to hit, you'll draw a card. You can keep doing this until you think you've had enough and stand, or if you reach 21, or if you go over 21 in which case you lose your wager.
Doubling allows you to take a card, and double your betting amount, but you have to stand after that draw. Splitting can be done when you get two cards of identical value and you'll be able to split them into two separate hands. A wager is put on the new hand equal to the one you put on the original hand, and you then continue playing both of these hands independently. The values of cards are taken at face value from 2-10, while the King, Queen, and Jack are valued at 10. Aces can be worth 1 or 11.
Tip #2: Read books on Blackjack
Websites are great for getting started but there are quite a few blackjack books that are worth reading. Check out our gambling books section to find some of the books we recommend. 
Alright, so those are the basics. You can play blackjack just by knowing these few rules but you'd only be gambling unless you employ a certain strategy. This is the main reason why live online blackjack is perfect for practice. You can basically have a strategy guide in front of you as you play and simply follow it as a guide and expect to win a lot more than if you were left to your own guesses.
There are plenty of sites that offer you strategies that you can follow for free. They usually consist of a table in which you can see the recommended action for a specific situation. For instance, if you have a total card value of 13 without an ace, you might be surprised that it's usually smarter to stand if the dealer drew anything from 2 to 6. People are usually tempted to hit in that situation, but statistics show that you'll have a higher chance of winning if you stand.
Tip #3: Practice live blackjack
If you play against the house or the computer, you'll get access to rules and be blocked from making impossible players. By playing at a live dealer table, often you'll be in a shoe up to 5 seats so you'll get to watch more hands being dealt.
This can give you a chance to look up basic strategy charts while you are waiting for your next hand. You'll get a first-hand look at all the plays people make. You might see some lucky hands dealt but the worse the plays these players make, the faster you should see them lose money.
By looking at these tables and observing different situations, you'll quickly start learning them in a live online environment and soon enough you'll be able to recall every single one of the situations and what you should do in it. At this point, you can ditch the strategy guides altogether and consider yourself trained for blackjack in live casinos. This is why live online dealers are the perfect place to practice until you're good enough to get into the real thing.
Tip #4: Master Blackjack
Resources aren't hard to come by and one google search will show you a myriad of strategy guides. It's not a bad idea to try more than one of them out to see which one works for you the most. Also, it might be a good idea to check some specialized strategies for then special rules to be applied to the game.
These special rules are usually explained on the online table but some of them might include: only being allowed to draw one card on each hand if you split aces; not being allowed to double after a split; not being allowed to split indefinitely; the dealer draws his second card after the players have finished playing theirs; being allowed to double only on certain values; the dealer winning ties (usually a tie results in the player getting back their wager).
Tip #5: Always play blackjack with a bonus
This might not be easy to do all the time but many casinos will give welcome bonuses and various blackjack bonuses. Rarely will you find blackjack tournaments but they are always fun to play and can give you a little boost in winning. 
So, these are some of the basics when it comes to playing blackjack online. There are so many ways in which you can approach this game, and live online blackjack is the perfect venue to try and experiment with new methods and strategies in which you can play this game.
Check these other Cool Pages: